the team who builds trust.
You can call me #confident PRiend.
With 25 years of experience in communication, I started my career as a journalist. The main takeaway from those beginnings were the ability to tell stories, the confidence in team members and the grace to nourish friendship. I practice collaborative leadership and I put company goals and team spirit first. My professional path continued up to present in the Public Relations field where I orchestrated the communication for more than 1000 clients.
You can call me #connector PRiend.
I integrate, connect, analyze and harmonize. I'm the master of analyzing and integrating data, experiences, tactics and strategic approaches between clients and especially between industries. I connect people from different worlds and different contexts and integrate them into smart projects for creating new business opportunities for clients. I harmonize teams so that the projects flow naturally according to the needs of our clients.
Senior Public Advisor & Junior Partner
You can call me #problemsolver PRiend because I have many years of experience (a lady does not tell how many) in creating innovative strategies for clients to help them get out of crisis, build awareness & reputation, entertain their audiences while talking to the media representatives on their behalf. I am very good at what I am doing and I like what I am doing. I am empathetic, modest, but also aware of my strengths. I think that I can do anything I put my mind to and I am trying to get the best out of problem I have to solve.
Senior Public Advisor & Junior Partner
You can call me #curious PRiend because curiosity is what always drives me to better understand and be connected with the things that surround me. I have a background in corporate and brand communication in industries such as pharma and healthcare, real estate, insurance & banking, beauty & lifestyle: media relations, marketing communication, events management, copywriting, digital PR & social media.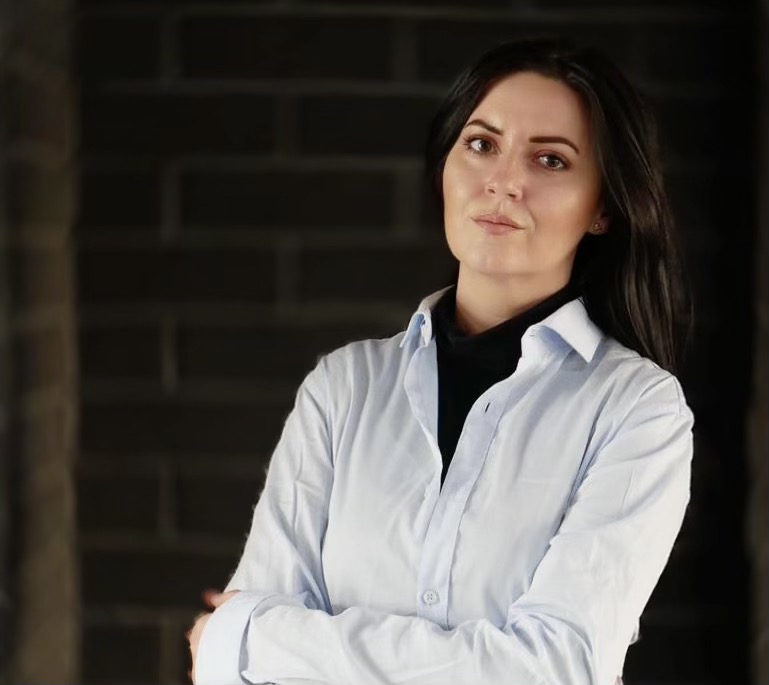 Senior Public Advisor & Junior Partner
You can call me #grumpy PRiend, because no amazing communication campaign has ever been only about sugar, spice or everything nice. I am a skilled professional with considerable knowledge and expertise in the field of corporate communications, experienced in media and public relations, brand & marketing communication, content creation and event management, with a solid track record in tailoring, delivering and implementing competitive communication strategies across industries like real estate, automotive, consumer goods, finance & banking, NGOs or events.
You can call me #action PRiend because no matter the situation, I always have the right solution. I guide my steps under the motto: "nothing is impossible". This is the reason for which I embrace challenges and I am always confident to take quick decisions, when the context requires. What I love the most about my job as Traffic Manager is the dynamic that it brings. I am responsible for the administrative, legal and financial activities in the agency and I am open to evolve and to learn as many things as possible so that I can become the best version of myself.
You can call me #happinessisthenewcool. I graduated the University of Communication and Public Relations and I also studied music since the age of ten and graduated the Art School of Bucharest. Three years ago I've joined The Public Advisors team. Personal and professional experience have taught me to appreciate life at the fullest and to enjoy everything around me. I truly believe that you can declare yourself fulfilled, regardless of the activity you carry out, when the mind, body and soul are connected.

At The Public Advisors agency I learned the importance of communication and public relations, also I'm constantly improving and growing my set of skills with the projects I manage: The Romanian Youth Capital, the launch of The Mark office building, Romanian Business Club, promotion campaigns for the date (a brand for events) or developing strategies for Zi de Bine NGO, whose projects reached my heart and, at the same time, is offering me lots of experience in interacting with the press and influencers community.
You can call me #developer PRiend. I've got experience across areas like corporate communication and strategy, fund raising, event planning and social media to name the most important. I'm a PR builder at heart, passionate about what I do and when I'm not working I like to fuel my creativity and amass #goodvibesonly by traveling and reading so I make sure I can take your PR to the next level!
This Is Our​ Visionary Team.